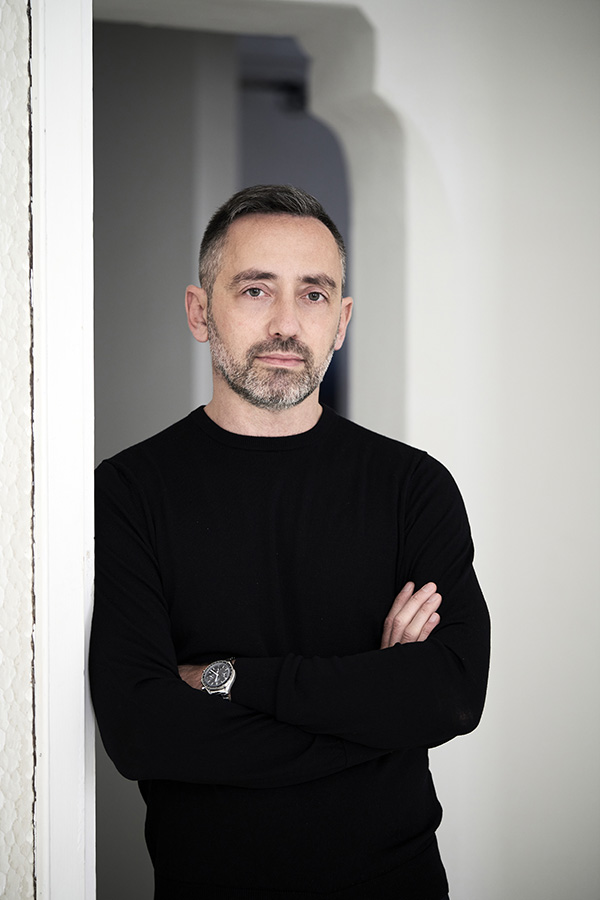 .
Biography
Gualtiero Sacchi was born in 1974 a Reggio Emilia, Italy.
In the 1998, after graduating in Industrial Design from the "Università del Progetto",
hi worked in prestigious design studios, focusing in product design and interiors.
In 2000 founding whit Filippo Franceschini the design team "Mastro Design",
with which he selected to participate in the "Salone Satellite", in the 2001, 2002 and 2003.
receiving in 2001 the selection to "Design Report Award" and at "Young & Design".
In 2002 he was invited to participate at "Biennale di Design di Saint-Etienne",
in the exhibition "Italian Design World" in Tokyo, at  "Lighting Design" in Torino
and at "Tipi Italiani" exhibition organized by Design Italia.
In 2004 exposed with Paolo Chiantini at "Tokyo Design Week", and in the 2005 is invited
by "Red Bull" to design an emotional object for "Red Bull Racing Team" F1 drivers.
Since 2007 he has opened his own interior design and product design studio
working with companies such as Bosa Ceramiche, Viabizzuno, Suzuki, Bertazzoni, Rex,
Ligne Roset, Casamood by FLORIM, Mariella Burani, Canali and Salvatore Ferragamo.
Since 2008 hi is responsible for the design of  Max Mara Visual Merchandising Factory,
for which he designs store, Pop-Up and windows props all over the world,
for Max Mara, Sportmax and Max&Co. brands.
Photo: Fabrizio Cicconi